Innovation
Our results-based innovation generates ideas that drives speciality Fabric Market.

Quality Control
We take special care related to fabric quality. Our products are tested by Qualified Technician.

Customer Satisfaction
We listen to our customers and treat them with professionalism, honesty, and respect.
Wonder Weaves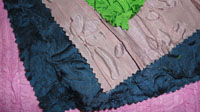 Wonder weaves, one of reputed players in textile business and is established in 2005 situated in city Surat, Gujarat which is one of the textile hubs in India. Wonder weaves has strong foundation built on wonderful weaving of number of qualities like professional management, transparency of policies, ethical practices, skilled technical staff, good infrastructure, managerial skills and the philosophy which helped us associating with number of good business groups.
We deal in all kind of fabrics like woven textile, knitted fabrics, Printed cotton fabrics, Jacquard fabrics, Laces, Care Textile fabrics, Coated/laminated Fabrics.
more
Wonder Dry (Baby Underday)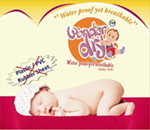 Wonder Dry, a textile composite, consisting of very smooth and soft polar fleece laminated with breathable membrane.
It's a water proof, breathable and comfortable sleeping mat for baby and also users friendly because of the following characteristics.
It is soft
Breathable
Dries quickly
Water proof
Machine Washable
Absorbs liquid very fast
Good drape
Sterilizable
Free from drawbacks of plastic like undesirable feel, bad noise, cracking after some usage, static, non absorbing etc.
Gallery